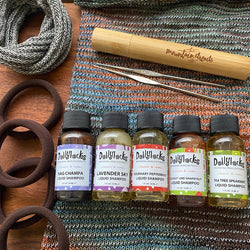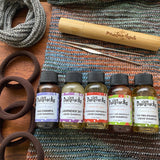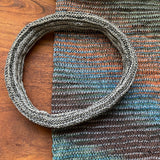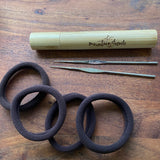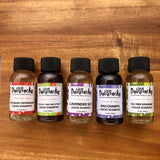 Mountain Dreads
Dread Care Pack with Dollylocks Shampoo
1 x 0.6mm and 0.75 Steel Crochet Hook Dread Tool |Set of 2| in Bamboo Storage Tube

4 x Stretchy Dread Ties - Brown

1 x Cotton Headband - Woodland
1 x Cotton Dread Tie - Stone
Dollylocks Travel Size Sampler Set 5 x 1oz (30ml) Bottles 

(1) - 

Liquid Shampoo Rosemary Peppermint

Your dreadlocks will love our residue-free, pH-balanced Liquid Shampoo formulated with Pure Botanicals and Organic Coconut to leave your dreadlocks refreshed, clarified, and squeaky clean!

The Crochet Hook Dreadlock Tool assists in creating and maintaining dreads using the crochet method, a natural dreadlock process. 
Stretchy dread ties that are strong, supportive and won't snap.