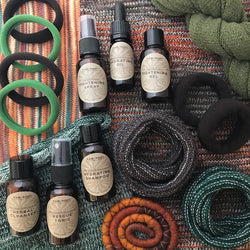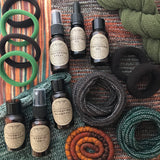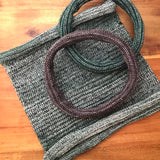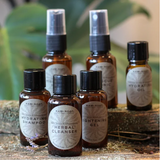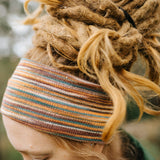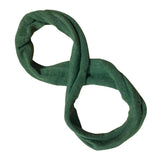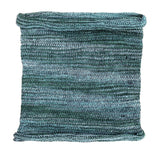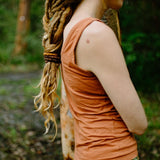 Mountain Dreads
Earthy | Headband & Raw Roots Dread Care Pack
Raw Roots Headband & Dread Care Pack
1 x Wide Cotton Headband - Forest
1 x Dread Tube Sock - Outback
1 x Stitched Cotton Headband
1 x Double Loop Dread Wrap Headband - Olive
2 x Cotton Dread Ties - Chocolate & Dark Forest
6 x Stretchy Dread Ties Bundle - Brown & Green
1 x Wool Felt Spiralock - Henna 50cm
6 x Raw Roots Dread Care Products Travel Size

30ml Hydrating Shampoo
30m Herbal Cleanser Shampoo
30ml Rescue Tonic
30ml Aloe Manuka Tightening Gel
30ml Tightening Spray - Herbal Breeze
10ml Hydrating Oil
All Raw Roots products are free of harmful chemicals. Their products are based exclusively on natural, vegan and pure ingredients.

✿ Hydrating Shampoo - Sulfate free shampoo for dry and sensitive scalp/hair.

⭐️⭐️⭐️⭐️⭐️ "My dreads and scalp have suffered so long with intense dry dandruff flaking and flaking no matter what I do. I never had any scalp problems before getting dreadlocks. I have not had an issue since buying that shampoo. It fixed my scalp ph instantly, I love washing my hair with it. Even my sister who has aggressive scalp psoriasis found relief with this natural shampoo." - Peru L.

✿ Herbal Cleanser - Sulfate free shampoo for normal and oily scalp/hair.

⭐️⭐️⭐️⭐️⭐️ "Used this the other day on my partners dreads and I have to say it is awesome. His dreads looked and felt cleaner and it smells yum too."
✿ Hydrating Oil restores the natural balance of the scalp and relieves and prevents itching, dryness, or flaking scalp and other skin irritations.

⭐️⭐️⭐️⭐️⭐️ "My partner has suffered for years with dry itchy scalp due to his dreads. After just one use he has noticed a difference and the dry itchy scalp is now a thing of the past. For anyone with dreads I would highly recommend this product."- Natasha H.

✿ Rescue Tonic helps troubled skin and scalp by cooling, soothing, and moisturising exposed areas.
⭐️⭐️⭐️⭐️⭐️ "The spray is really relieving and works perfect for when you have an itchy scalp"

✿ Aloe Manuka Gel is luxurious gel for frizzy hair. It helps to relieve itching, control dandruff, heal wounds and irritated skin.
⭐️⭐️⭐️⭐️⭐️ "My dreads are only 2 months old and starting the journey left my scalp dry and itchy.. using this gel left my scalp hydrated and my dreads feeling amazing!" - Bel 

✿ Tightening Spray reduces the amount of loose, frizzy hair and tightens and refreshes your dreadlocks.
⭐️⭐️⭐️⭐️⭐️ "Perfect to maintain and tighten my new dreads. It helps to remove all the frizziness."