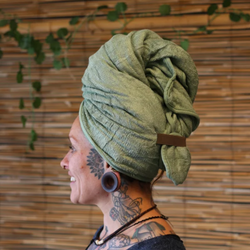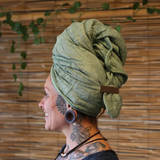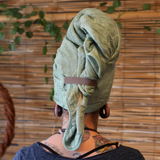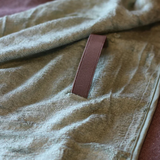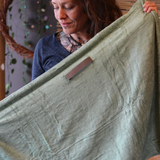 Mountain Dreads
Raw Roots Bamboo Dreadlock Towel
Quick drying bamboo towel for dreadlocks
This unique Raw Roots towel has a beautiful green colour and is designed with absorbent bamboo fibres that can hold 5 times its weight in water.
The absorbent natural bamboo fibres reduce the drying time of your hair compared to a normal cotton towel.
Stays on the head due to the easy-to-use elastic at the back which keeps the towel in place without tearing and damaging the hair.
Twist the towel around the head and put the end in the elastic. 
Towel measures: 60cm x 100 cm.
Material: Bamboo and cotton trim