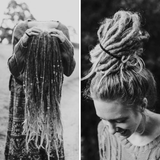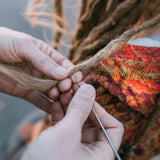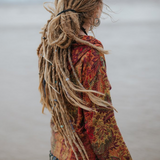 Mountain Dreads
Dread Tool Pack
1 x Steel Crochet Hook Dread Tool in Cotton Pouch

4 x Stretchy Dread Ties

1 x Raw Roots Bamboo Dreadlock Comb
Are your dreads needing some maintenance done? Need help tightening your dreads or pulling in those loose hairs? 
The Crochet Hook Dreadlock Tool assists in creating and maintaining dreads using the crochet method, a natural dreadlock process. 
These dreadlock elastics are amazing for dreads as they are strong and actually support your hair. Great for updo's, dread buns, ponytails, end of a plait and whatever other hairstyles you can dream up.