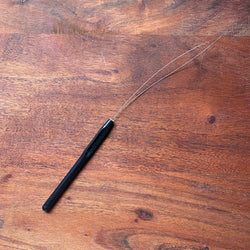 Mountain Dreads
Bead Threader
Use our simple bead threader to slide beads onto your dreadlock or hair easily. 
1. Place your hair through the large opening of the bead threader.
2. Slide the bead on the end and push up over your hair.
3. Simply remove the threader and continue to slide the bead up as far as you want.