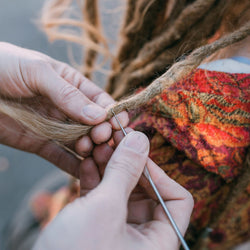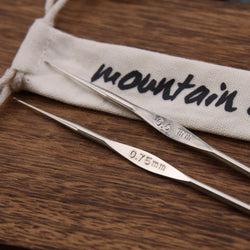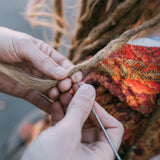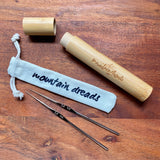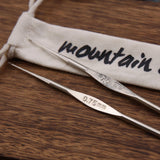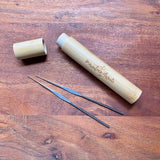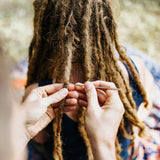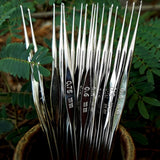 Mountain Dreads
Crochet Hook Dread Tools | Set of 2
Steel Crochet Dread Hooks
Set of 2

Sizes available: 0.6mm and 0.75mm

Choose Cotton Pouch or Bamboo Tube for storage
Quality guarantee


Length: 12cm (4 1/2 Inches)
Are your dreads needing some maintenance done? Need help tightening your dreads or pulling in those loose hairs? 

Read our Blog on How to use a Crochet Hook for Dreadlocks.
The Crochet Hook Dreadlock Tool assists in creating and maintaining dreads using the crochet method, a natural dreadlock process. 
These are the same crochet hooks used by many Dreadlock artists and come with a quality guarantee. 
Need a case for your Crochet Hooks? Our Bamboo Tube cases are the perfect hard case to protect your hooks.