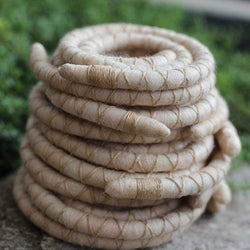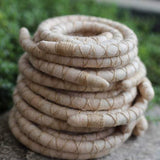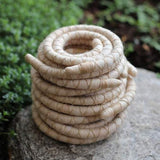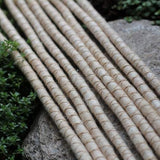 Mountain Dreads
Creamy Oatmeal Wool Felt Spiralocks
Spiralocks Bendable Wire Dreadlock Tie
Spiralocks are the most simple, effective, safe, ethical and funkiest tie you will ever use in your locks! 
Colour: "Creamy Oatmeal"
Length: 30cm, 40cm, 50cm, 60cm or 80cm
30cm
40cm for new, thin and short dreads
50cm for medium dreads
60cm perfect for thick, mature, long dreads and dread buns and up styles
80cm extra long for heavy dreads that are waist length or longer. Also great for big dread buns that need a couple of wraps to hold secure
Materials: ethical wool, cotton, wire, felt
Simple and effective for your dreadlocks.