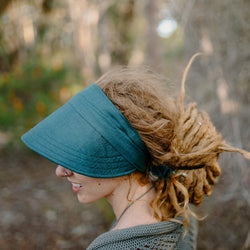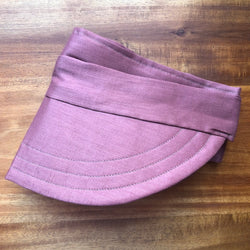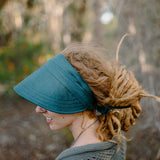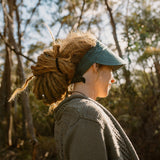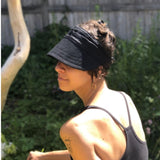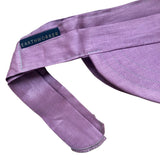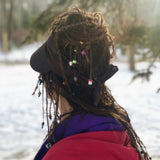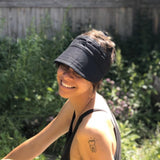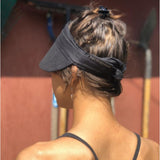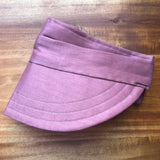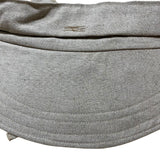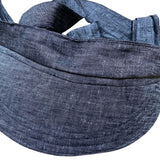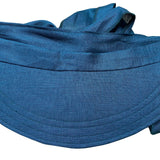 Mountain Dreads
Handmade Linen Tie Up Dread Visor
Dreadlock Tie Up Visor
Handmade from 100% Linen
One Size Fits All (21 - 26 Inches)
Large brim tie up hat.
Ties are secured with a knot and tucked in at the back.
Brim is interfaced so as to be stiff but still soft and is easily ironed if need be. Rolls up in a bag for easy travel

Handmade in Canada by Earthworker
Have you ever struggled to find a hat that fits your dreads? This visor has been specifically designed with dreadlocks in mind.
It wraps around your head and ties up, it's One Size Fits All and is a great option for dreadheads.