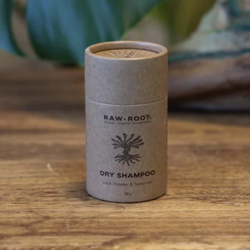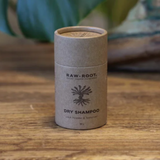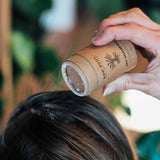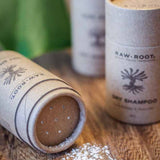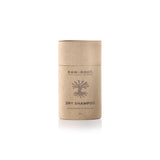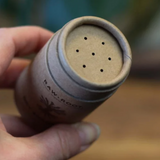 Mountain Dreads
Raw Roots Dry Shampoo | Lock Powder & Texturizer
Dry Shampoo - Lock Powder & Texturizer
A perfect combination of natural and organic ingredients designed to absorb excess oil, texturize and lock up dreadlocks.
The Dry Shampoo is perfect to use in-between hair washing, when you are on the go and your will be your best friend at festivals to freshen up the hair and add lots of volume.
Dry shampoo and Lock powder will manage loose hair and provide texture and grip during maintenance and helps you to make dreads faster and easier.
Our Dry Shampoo and lock powder is Residue free and does not contain any resin or oxides that are difficult to wash out of the hair.
Dry Shampoo only contains natural ingredients:
Organic Arrowroot powder provides a light, soft and silky finish, while absorbing excess oil from the hair. 
Organic Diatomaceous earth has a high content of silica which has been shown to stimulate natural hair growth and strengthen the hair.
Rhassoul clay has a cleansing effect on the hair and makes your hair soft, shiny and manageable.
Bentonite clay gently remove excess oil without stripping the natural and necessary oils.    
Ingredients: Maranta arundinacea (arrow) root powder*, Diatomaceous earth (clay)*, Moroccan lava (rhassoul) clay, Bentonite (french clay). *Organic ingredients.
Directions: Dry Shampoo The powder is sprinkled into the hair close to the hair roots. Massage the powder into the hair. The dry shampoo is slow to use, so excessive use can give dusty and stiff hair. Therefore, we recommend applying a little at a time.
It can also get a small amount out into the hands, after which they can be applied up into the hair roots. Shake a little Powder onto the hair or fingers. Use finger tips to apply directly to loose hair just before dread balling or clockwise rubbing.
Lock Powder also makes it easy to create dreads from scratch. Sprinkle a little Lock Powder onto the comb before back combing... but remember less is more.