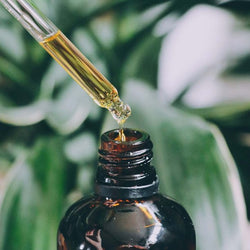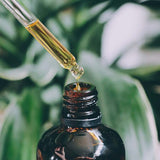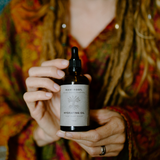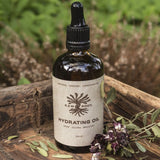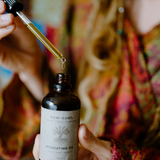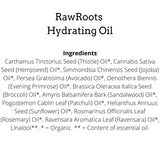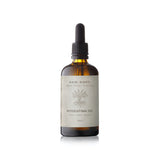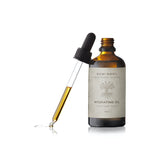 Mountain Dreads
Raw Roots Hydrating Oil
100ml
Hydrating Oil is 100% organic and intensive care for skin and hair.

Restores the natural balance of the scalp and relieves and prevents itching, dryness, or flaking scalp and other skin irritations.
The base of this oil is pure organic vegetable oils with essential fatty acids which is necessary for the skin to function optimally.

Organic Jojoba, Avocado and Evening primrose oil heal and soothe the scalp and is particularly suitable for sensitive and problematic skin. 
The hair will be strengthened, softened and nourished by natural antioxidants, vitamins and minerals.
Broccoli seed oil nourishes the skin/hair and prevents moisture loss, it closes the cuticle on the hair and protects it from drying out.
The essential oils from Ravensara, Sandalwood and Geranium are a pure scalp therapy, that stimulates blood circulation and have a strong antiseptic effect.
Works tallow-regulating and smells like a walk in the deep forest.
Review: "The smell is sweet, earthy and light and so is this oil. No more slick sad hair or build-up from heavy oils. My poor dandruff prone scalp loves this, sparingly massaged on the scalp and work down the dreads keeps my flakes at bay and dreads so soft."
 Use of Hydrating Oil:
On problematic scalp: Spread the oil with the pointed spout directly on the scalp, lightly massage and let it sit for a half to 2 hours before washing with shampoo. 
On Beard and hair lengths: Apply a few drops of oil between your hands and spread easily through the hair. Use on damp hair for the best result.
On Body: Use as a luxury body oil or if you have problems with dry skin, eczema or psoriasis.
Apply after bath or on damp skin, as it penetrates better and nourishes the skin.