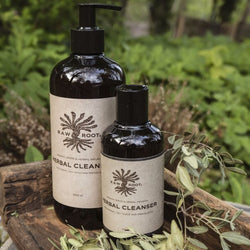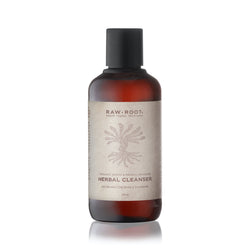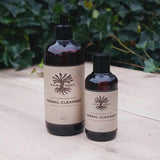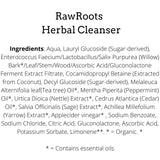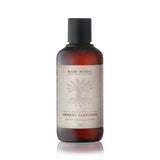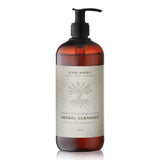 Mountain Dreads
Raw Roots Herbal Cleanser Shampoo
215ml or 500ml Liquid Shampoo

Sulfate free shampoo for normal and oily scalp/hair.
This herbal based sulfate free shampoo that cleanses scalp and hair with mild detergents and organic plant extracts.
Stimulates the scalp and prevents/relieves itching, dandruff and other scalp problems.
Your hair will be kept naturally healthy, light and clean.
An organic mixture of willow bark, nettle, salvia, and yarrow extracts relieves itching on the scalp and prevents/control dandruff while the hair is cleaned and kept free of residue.
Pure essential oils from organic Teatree, Cedarwood, and Peppermint refresh and uplift your senses.
Free from sulfates, parabens, SLS's, artificial fragrances and colours, petrochemicals, formaldehyde, mineral oils, palm oil and phenoxyethanol, PEG, propylene glycol.
Because this shampoo is made without sulfates, it will lather less, optionally wash the hair twice.
Wet hair. Massage shampoo into the scalp. Focus mainly on the scalp area, then work the shampoo from the roots to the ends by squeezing the hair.
Rinse and repeat as needed.