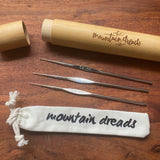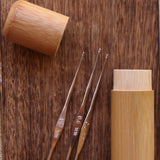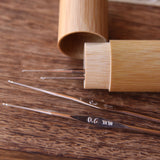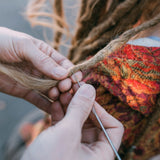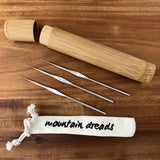 Mountain Dreads
3 Crochet Hooks in Bamboo Case
"Quality crochet hooks in a very nice case"
Two Sizes Available: 0.6mm or 0.75mm

Hook Length: 12cm (4 1/2 Inches)

Handy Bamboo storage tube
Are your dreads needing some maintenance done? Need help tightening your dreads or pulling in those loose hairs? 
The Crochet Hook Dreadlock Tool assists in creating and maintaining dreads using the crochet method, a natural dreadlock process.