Customer Reviews
08/02/2021
Jeannie H.

Australia
Extra Large Shower Cap
Love, Love, Love this shower cap living in Victoria I like my dreads to be dry when showering and this shower cap is brilliant. I struggled so much using shower caps with them not being large enough. This product is of high quality and it is great at keeping my dreads dry. Love it especially in Winter.
07/27/2021
Michael D.

New Zealand
Shower cap
Very stoked to hav eventually found this awsum product,its taken years to find a decent cap for my dreads,and i'l be buying another cuple real soon.Thanks so much.Mountain Dreads,you rock!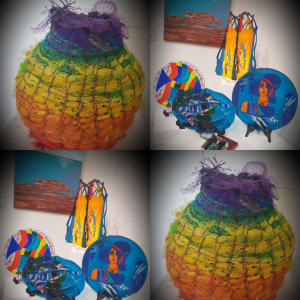 LG
07/12/2021
Larni G.

Australia
Finally one that fits
Thanks for providing a decent shower cap, this one actually fits over my locks.
06/20/2021
Donna W.

Australia
shower cap
excellent my dreads are very long down to my bottom and normal shower caps dont work but with my over sized one it's brilliant and still got heaps of room
06/07/2021
Dee-Lila C.

Australia
Show cap
I've been loc'd up for a year now. I'm Afro American and Asian. I have 2b/c texture. My locs are to my mid back. Best shower cap ever. It fits all my locs and protects them in the shower or bath.