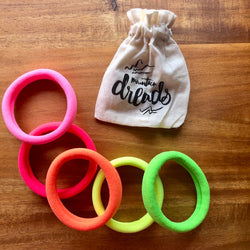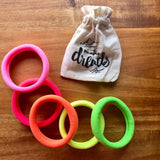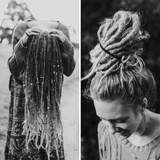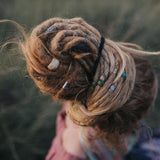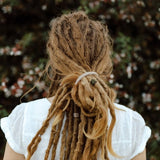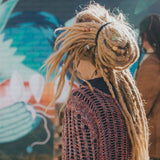 Mountain Dreads
Fluro Stretchy Dread Ties
Amazing Dreadlock Hair Ties - Limited Quantity of Fluro
Set Of 5

Elastic width 1cm

Won't stretch out
Protects your dreads from breakage
Stretchy

Firm Hold

Won't Snap

Best Seller!

Awesome for Dreads as they are thick, hold strong and won't snap. They protect your dreads from breakage and can even support a dread bun.
Great for updo's, dread buns, ponytails, end of a plait and whatever other hairstyles you can dream up.
 
REVIEWS
Nicola "Absolutely perfect for my dreads. Nothing else has done the trick like these. Stretching normal hair bands has been difficult. These do the job effortlessly!"
Chris "seriously if you have long dreads you need these in your life!"
Barbara "these are great, I use them all the time and am very happy with them!"
Shakari "Great hair ties don't stretch out super soft"
Cass "Freakin amazing! Great size and hold"
Sarissa "Strong holding hair ties""
Grace "perfect & super sturdy"
Linda " Perfect dread ties 👌🏽"