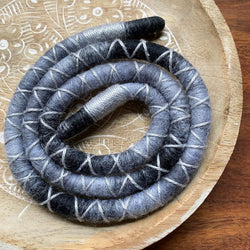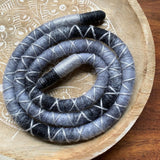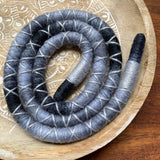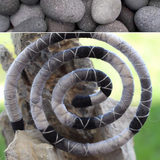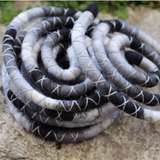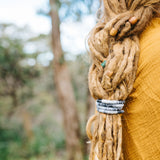 Mountain Dreads
Pebbled Shore Wool Felt Spiralocks
Spiralocks Bendable Wire Dreadlock Tie
Spiralocks are the most simple, effective, safe, ethical and funkiest tie you will ever use in your locks! 
Colour: "Pebbled Shore"
Length 50cm or 60cm
50cm for medium dreads
60cm is perfect for thick, mature, long dreads and dread buns and up styles.
Materials: ethical wool, cotton, wire, felt
Simple and effective for your dreadlocks.