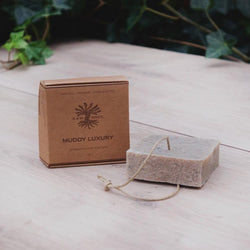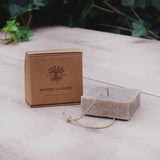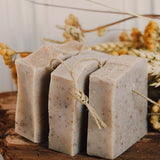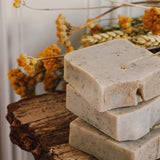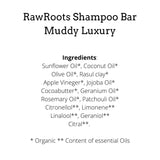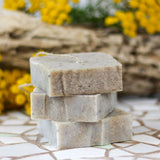 Mountain Dreads
Raw Roots Shampoo Bar - Muddy Luxury
Natural Organic Handcrafted
Muddy Luxury Soap Bar is pure luxury in the shower.
Made of organic vegetable oils from coconut, olive, jojoba and cocoa butter that provides moisture and nourishment to the skin and keeps hair/dreadlocks naturally clean. 
Muddy Luxury Soap Bar is based on Rasul clay from the Atlas Mountains in Morocco, which cleans naturally and gently.
Contains organic essential oils of Geranium, Rosemary and patchouli that helps to stimulate the scalp and hair growth.
Can be used as shampoo, for dreadlocks and on the rest of the body.
Recommendation:
Use an ACV rinse after washing with a Shampoo bar.
It will ph neutralise the scalp and reduces residue on the hair.
Extend the life of your Shampoo bar with our Air Dry Magnetic Soap Saver - Add to cart separately.