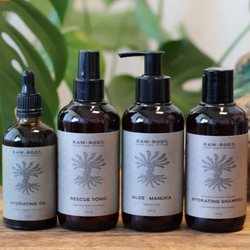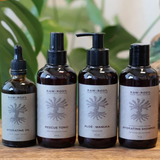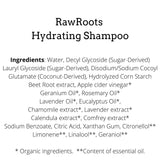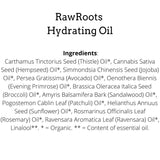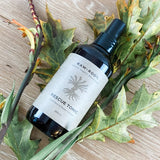 Mountain Dreads
Raw Roots Intensive Care | Dry Scalp & Dreadlocks Care Kit
"Solved my itchy scalp! I've tried endless remedies for my itchy scalp and this has by far been the most effective!" Charlotte
Intensive Care for Dry Dreadlocks and Scalp Care Kit
Kit Includes:
215ml Hydrating Shampoo
100ml Hydrating Oil
200ml Rescue Tonic Spray
200ml Aloe Manuka Gel
Save 6%
Hydrating Shampoo is made from plant extracts that restore the natural moisture balance of the dreadlocks and scalp. It relieves discomfort and flakiness and it helps against itching on the scalp.
Hydrating Oil is 100% organic and intensive care for skin and hair. Restores the natural balance of the scalp and relieves and prevents itching, dryness, or flaking scalp and other skin irritations.
Rescue Tonic is an amazing all-over spray for irritated skin. A combination of plant extracts that helps troubled skin and scalp by cooling, soothing, and moisturising exposed areas.
Aloe Manuka Gel is luxurious gel for frizzy hair, curl and dreadlocks. Aloe and Manuka relieve itching, helps control dandruff, heal wounds and irritated skin.

"This Raw Roots hair & scalp bundle was my saving grace ,best thing for my dreads & scalp." - Wendy