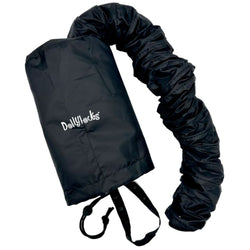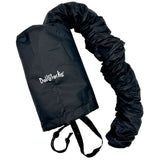 Mountain Dreads
Dollylocks Hair Dryer Bonnet
Dollylocks Quality Hair Dryer Bonnet 
Dry your hair faster on wash day!
How does it work?
Simply hook up the long, flexible drying hose to your hair dryer, wrap the soft hood around your head and adjust the comfortable fit, and let the hair dryer blow and dry out your hair.
These versatile hair-dryer bags slide over your head and secure firmly to start drying your hair rapidly while keeping your hands free.
EASY TO USE - Complete with a drawstring around your head and chin these soft bonnet hair dryer attachments are lightweight and comfortable while the longer, flexible hose still lets you move around